Aerial Ash Scattering Memorial
Options and Pricing
Alpha Omega Air is proud to provide aerial ash scattering for you and your loved ones. Because each memorial release is custom tailored to meet your needs please call us if you don't see what you are looking for.
Pets are important to many of us and we will gladly spread your pet's ashes. For an additional $50 we will spread your pet's ashes at the same time and location as your loved one's ashes. Otherwise, our prices are the same for human or pet scatterings.
The map below has several concentric rings expanding out from our home airport. The price for scattering within each ring is listed below the map. If your desired location is outside the largest ring contact us for a quote.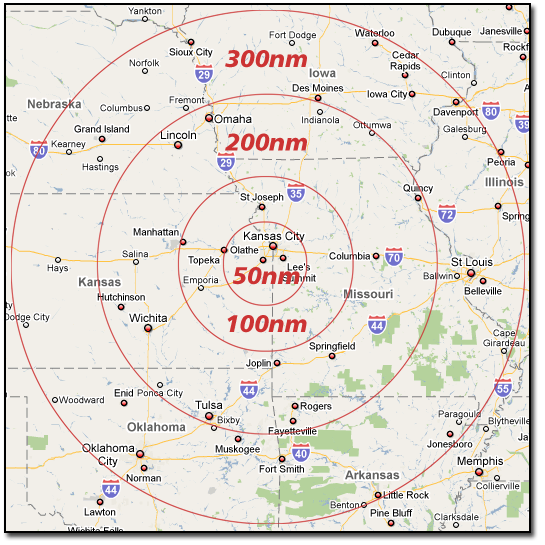 Pricing based on distance from home airport:
Local out to 50 miles - $495
50 miles to 100 miles - $595
100 miles to 200 miles - $795
200 miles to 300 miles - $995
Options that may be added to your request:
Return of empty cremated remains container(s) - $30 per container
Fresh rose petals spread with the ashes - $40
Extra memorial certificates - $10 each
Scattering a pet's ashes with their owner's ashes - $50
We do our best to complete all memorial scatterings within 30 days of receipt of the ashes. However, Alpha Omega Air can make no guarantees that we will be able to meet any particular date or time commitments because we may encounter unsafe weather conditions or other unforseen issues that interfere with our scheduled flight.
Soon after the memorial flight is complete we will send via Priority Mail a commemorative certificate, suitable for framing, with the date, time, location, and signature of the pilot and the witness.
Now fill out the Authorization form and determine how you wish to get the ashes to us.
Anniversary Scattering Memorial
Alpha Omega Air is honored to offer an anniversary scattering for you. We can fly over your loved ones original scattering location and release fresh flower petals of your choice on the anniversary date of the original scattering or any special date you choose. You may also setup recurring memorial flights such as every five years. Please contact us to help celebrate your loved one's life and honor them and the beautiful memories.